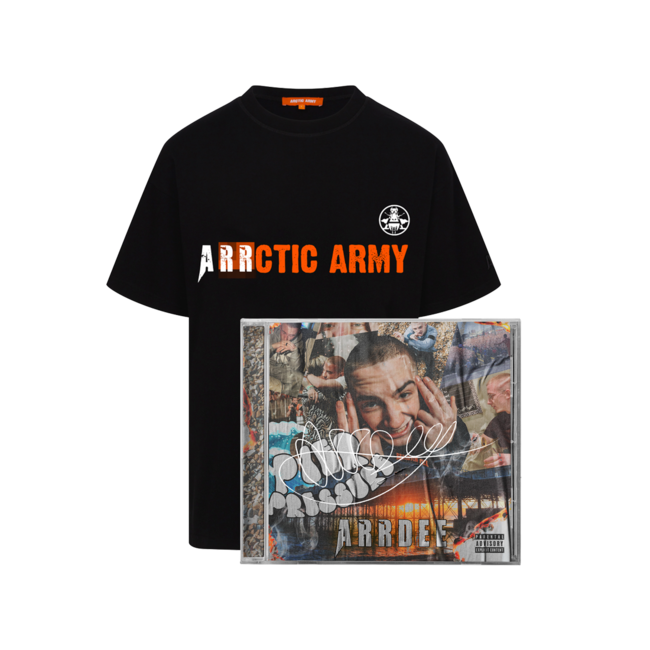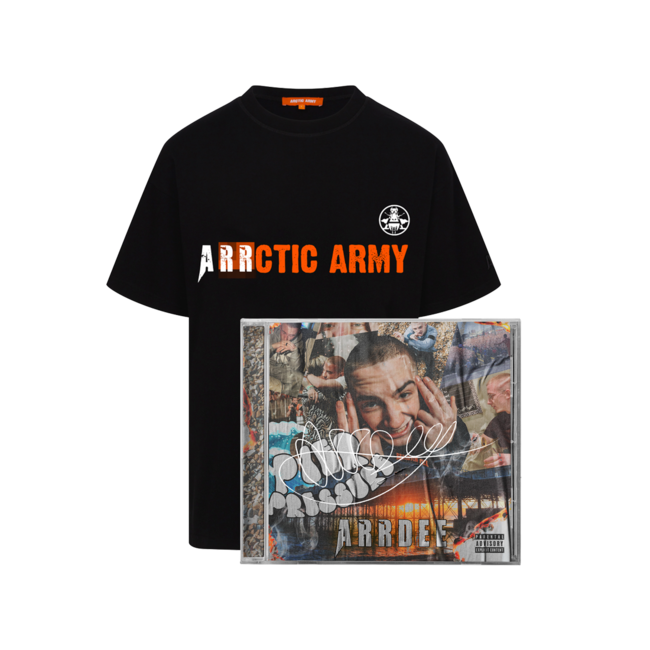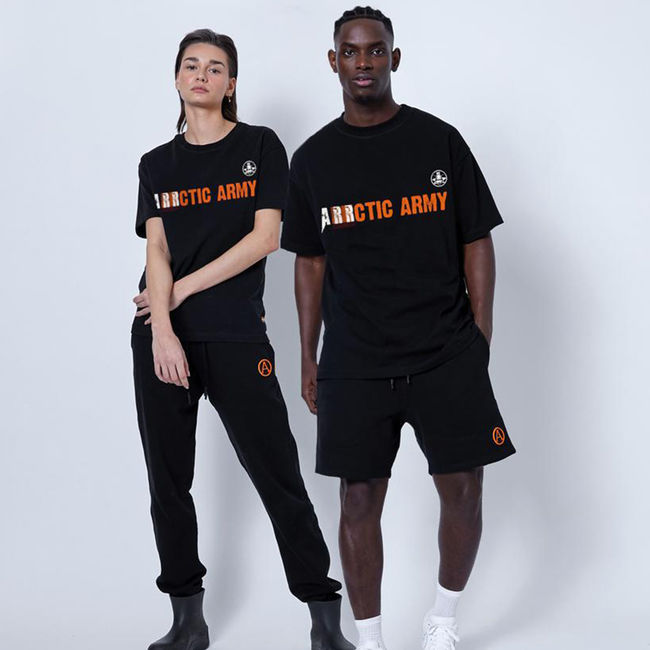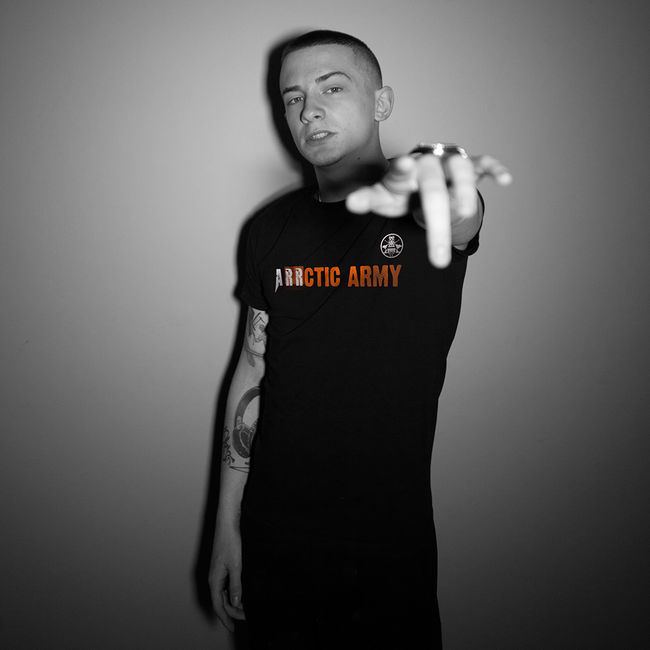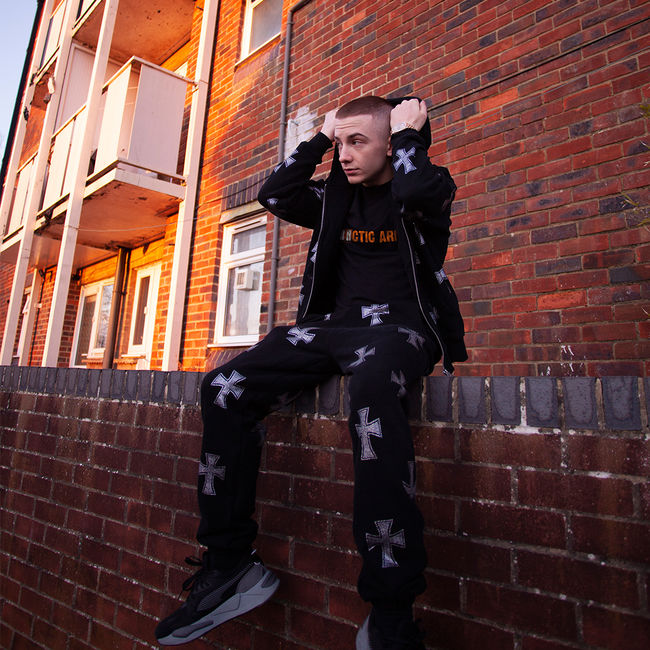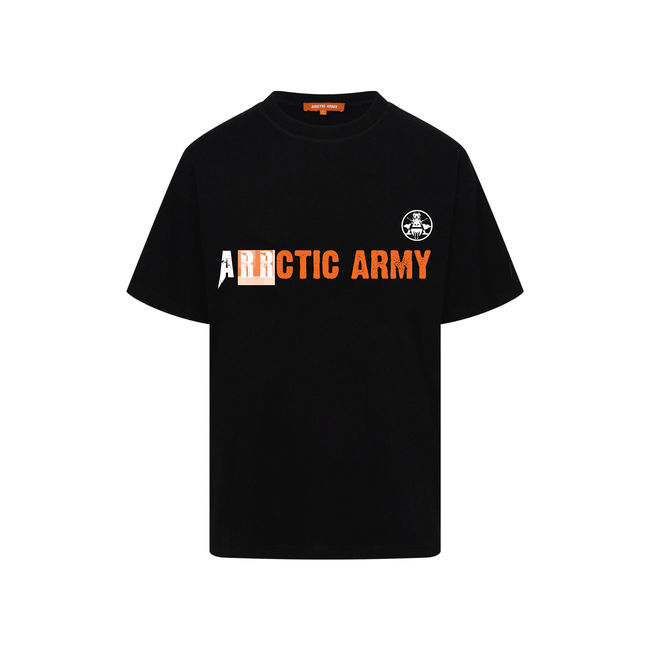 Arrdee x Arctic Army: Exclusive Black T-Shirt + Pier Pressure Homecoming Signed CDArrdee
£83.99
$99.99
Not available in CAD
€90.99
Checking stock level...
---
Format: Bundle
Exclusive capsule collection with Arctic Army. Limited edition Black T-Shirt. Only 200 units available worldwide.
Exclusive luxury jersey t-shirt is cut from 270 gsm. 100% black garment dyed cotton with detail on the chest. Made in Portugal with thick cotton lock stitching.
Details
- 270 gsm single cotton jersey
- Garment dyed
- Topstitched
- AA side tag detail
Size & Fit
- Fits true to size
- Regular fit
Care & Construction
- 100% Cotton
- Hand wash
Rising UK rapper ArrDee announced the release of his highly anticipated debut mixtape Pier Pressure this month. To celebrate the release Arrdee and British outerwear brand Arctic Army have created a t-shirt for fans which will be sold exclusively via this webstore, alongside his new mixtape. Earlier this year ArrDee released the single 'WAR' with rapper Aitch and filmed a military-themed music video for their inaugural collaboration together. In the video ArrDee wears Arctic Army sporting the black gilet and the baby blue puffer from the brand's signature puffer range.
The exclusive limited edition Arctic Army merchandise will be available to purchase mid March.
ABOUT ARCTIC ARMY
Since its arrival in 2017, Arctic Army has re-defined outerwear. Founders and creative directors Ed Jefferson and Paul Waite create a brand that encapsulates a unique aesthetic for the outerwear market. From Swarovski embellished creations through to their signature bomber, Arctic Army is luxe, bold and instantly recognisable.
With a background in bespoke costume design, their daring creations saw waiting lists and huge demand. As desire increased, the two developed a cult following, and it wasn't long before limited runs of ready-to-wear pieces began appearing to satiate demand for their garments, released to instant sell-outs.
Within the 3 years that followed, frustrated at the lack of a down jacket that embodied their design aesthetic, the pair set out to create their own, applying their technical expertise to the human body and movement, marrying it with the Arctic Army DNA: luxe, exaggerated, embodying excesses of the dance floor with the functionality for the street.